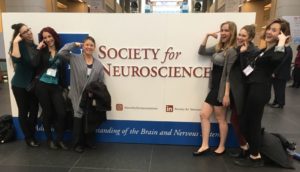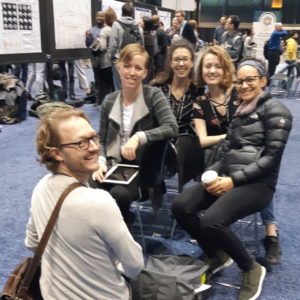 A few of us at various Society for Neuroscience annual meetings.
=================================================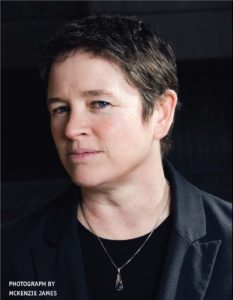 Lauren E. Sergio, PhD
York Tier I Research Chair in Brain Health and Skilled Performance
Lauren received her PhD, specializing in the neural control of movement, from McGill University in 1994, supervised by Dr. David Ostry. She pursued post-doctoral studies in neurophysiology at the Université de Montréal with Dr. John Kalaska. She is also a member of the York University Sport Medicine team, and is a research affiliate at Southlake Regional Health Centre. Preferred pronouns She, Her, Hers
Research Scientists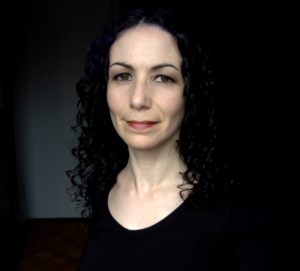 Diana Gorbet, PhD
Diana is a Research Scientist with expertise in MRI experimental design and analysis. She completed her PhD at York in the area of sex-related differences in the neural correlates of movement control, and did post-doctoral fellowships at the University of Waterloo and at the Centre for Vision Research at York. Her current research examines hormonal and sex-related influences on the neurophysiology of complex skill control.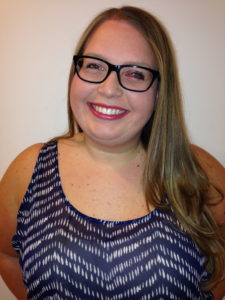 Stefania Moro, PhD
Stefania completed her PhD, specializing in auditory and visual processing, in 2018 at York University under the supervision of Dr. Jennifer Steeves. Her research addressed cross-modal plasticity by studying how people who have had one eye surgically removed early in life adapt to the loss of binocularity.
Post-docs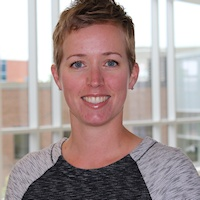 Meaghan Adams, PhD, RPT
Meaghan's research examines the effects of concussion on how people integrate thinking, moving, and sensing the world around them. She specifically focus on how complex integrative processes and their associated neural networks are affected. Combining neuroimaging, neurostimulation, biomechanical, virtual reality, and psychophysical techniques, Dr. Adams compares groups with no history of concussion to those who have fully recovered and those with persistent symptoms. The goal of her research is to improve both rehabilitation strategies as well as metrics for return to work and activities of daily living after concussion.
PhD students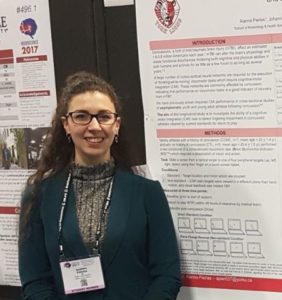 Alanna Pierias, MSc
Alanna is a PhD candidate whose dissertation projects look at the behavioural and neurophysiological consequences of concussion on select-level athletes in terms of recovery and performance. She completed her M.Sc. in Kinesiology and Health Science at York University, and her B.Sc. in Human Kinetics with a minor in Business Administration at the University of Ottawa.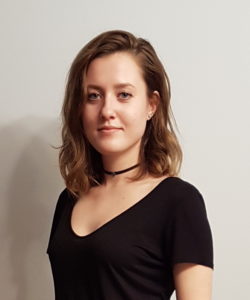 Alica Rogojin, MSc
Alica is a PhD candidate whose dissertation projects aim to examine the impacts of sex, family history, genetic (APOE e4) risk, and menopause status on movement control brain networks in individuals with Alzheimer's disease risk. She completed her MSc in Kinesiology & Health Science and Honours BSc in Biology at York University.
Master's students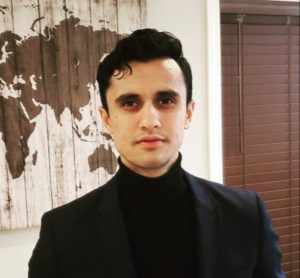 Sijad Ghani
Sijad is a Master's student in Kinesiology & Health Science at York University. His interest in neuroscience stems from his curiosity for the neural control of motor behaviour. Sijad's undergraduate training is in Kinesiology and Health Science.
Nicole Smeha
Nicole completed her BSc in Kinesiology at York University. Following an independent study on fundamental neuroscience of non-standard reach movements, she began an MSc focusing on assessing the efficacy of a holistic intervention program in the rehabilitation of post-concussion syndrome.
Support Squad
Henry, Juan, Leia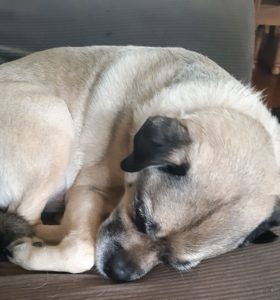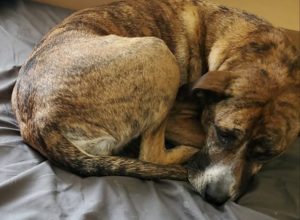 Henry enjoys lying around, receiving pets, barking at squirrels and squirrel-like objects, and eating cheese. He is currently involved in a project involving a large chewy toy.
Juan's interests include belly rubs, long walks, and even longer naps. His long-term research program mainly focuses on the ingestion of non-traditional food sources.
Leia, is the youngest and most sprightly member of the lab. Her ongoing work involves an in-depth pursuit of knowledge into medium-sized orbs that maintain unstable biphasic forms (aerial and ground-rolling).